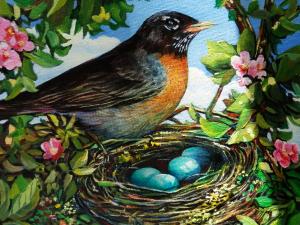 First blog ever so hope it works.
Wildlife, habitats, and all things precious and beautiful are the main subjects of my work, be they pencil sketches, colored pencil drawings
or acrylic paintings. These are the subjects that thrill my heart and it naturally follows that I try to protect these wonderful gifts given to us
by our Creator to cherish and protect. It is hoped that by seeing the beauty of nature, as is described in my paintings and drawings, that all viewers will be moved to love and protect all wildlife and their habitats as well.